Our Trading Terms & Conditions can be found here
It is very simple.
USE OF OUR INTELLECTUAL PROPERTY
Where we provide signs and posters for download and use at no charge, these are for printing on a laser or inkjet printer for use within your home, workplace or learning establishment.
However, the sale of products containing our intellectual property without our permission is strictly prohibited.
Designs on this website remain the intellectual property of Matt Porter Web Design Limited. Download and use are for strictly non-commercial use.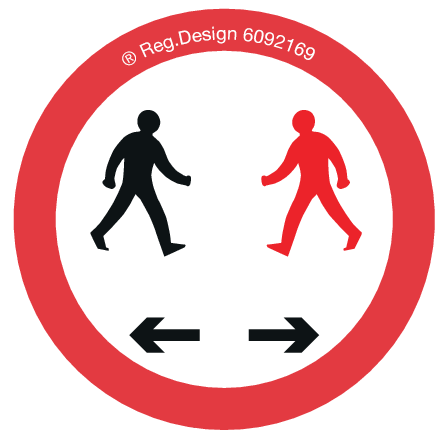 This design is ® Registered Design No. 6092169, registered to Matthew James Porter. Commercial sale of this design without our written permission is strictly forbidden.
If you wish to license the signs via your own outlets or websites, please email [email protected]
COPYING OR SELLING OUR DESIGNS WITHOUT PERMISSION IS STRICTLY FORBIDDEN.
By using this site and downloading any content, implies that you agree with this.
We feel very strongly about the commercialisation of suffering and will take action to stop individuals or companies from attempting to profit from our hard work.
ABUSE OF OUR SYSTEMS
DO NOT UNDER ANY CIRCUMSTANCES attempt to use our systems to produce illegal, inflammatory or abusive content.
DO NOT ATTEMPT TO HACK OR CIRCUMVENT OUR SYSTEMS. ANY ATTEMPTS FOUND WILL BE LOGGED AND REPORTED.
Matt Porter
Managing Director – Matt Porter Web Design Limited.
20th May 2020, revised 8th June 2020.